---
"Here's to strong women: may we know them, may we be them, may we raise them." ~Unknown
While COVID-19 dominates our news cycles, we think it's important to reflect on the positives in our lives. At MeetingOne, International Women's Day and Women's History Month provide time to write about the excellent work of our female colleagues. 
---
In our global society, women have played a tremendous role in reshaping our ideas and interactions. Whether we consider women like Susan B. Anthony & Malala Yousafzai who made important pushes for social change; or women like Ginni Rometty & Safra Catz who've been key business leaders in the tech space, we can all agree women have been key in defining our society.
---
International Women's Day (IWD) is intended to help forge women's equality. This entails the celebration of women's achievements, raising awareness about inequalities, and many other important activities.
IWD has advanced a number of missions. In 2020, these including:
Women in Work
Women in Sport
Women at Work
Women Entrepreneurs
Women's Health
And Women Creatives
---
Women's History Month, managed by various US federal government institutions, began in 1987 to recognize the vital role women have played in American history. 
There are great exhibits at many of our national museums discussing women's contributions to our shared historical and cultural development.
---
Today, we want to recognize the women of MeetingOne. 
---
The Women of MeetingOne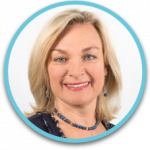 At MeetingOne, it's exciting to see the value women bring to our organization. In every department we see women driving the change and improvements that will shape our company's future. And this starts at the very top, with our CEO Sophie Lal.
As of March 1st, women represent 50% of our employees and are in every department, even those traditionally dominated by men, such as Sales, IT, QA and Engineering. They are in core roles that help MeetingOne reach its goals.
It's an international group from countries as different as Belgium, Netherlands, France, Lithuania, Canada, Mexico, Germany, and Sri Lanka, with diverse backgrounds and unique perspectives.
Within our organization, we've seen many of our female colleagues enjoy opportunities to grow in their roles or move into new positions. From Graphic Designer to Marketing Director; from Customer Services representative to Scrum Master in QA; from individual contributors to Team Leads and Managers in their spaces, we've seen many women take advantage of new and exciting opportunities at MeetingOne.
Upward and lateral mobility are some of the great benefits of being an adaptive company. We don't see our employees for what they are, but what they can become.
(Read about three of the women we've spotlighted in recent blogs: Kim Poulter, Molly Rowland, & Stephanie Lange.)
In past years, MeetingOne's female employees celebrated International Women's Day by coming together.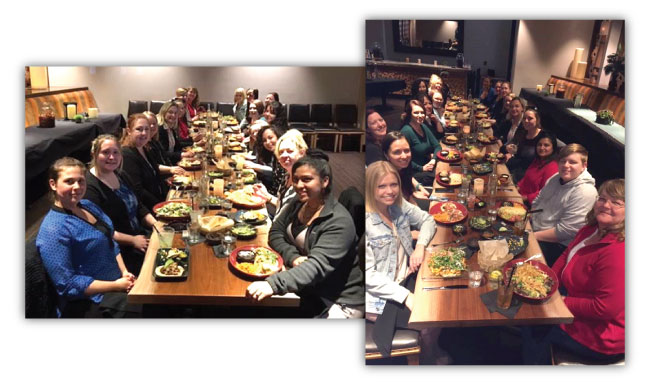 Over the past few years, they have enjoyed spa days, lunches, women's tech conferences, and other occasions to bond.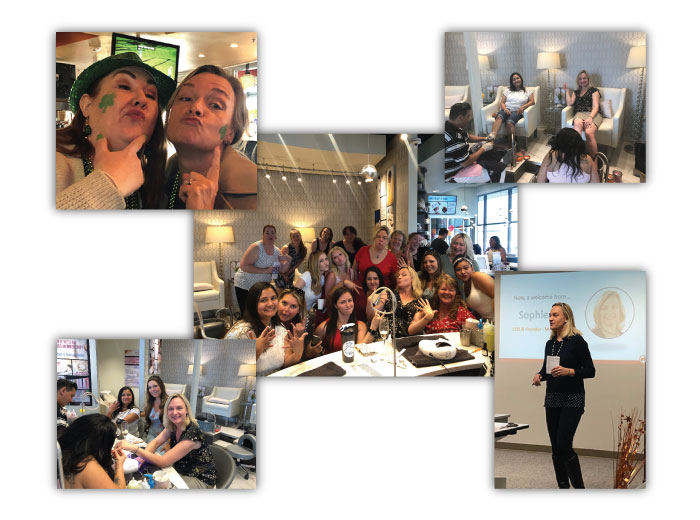 These events bring our team closer together as we all strive to better serve our customers.
---
Supporting Women of the Future
While we're happy to provide women a space to define their professional lives, we also see it as our job to help build a future for girls coming up today.
For this reason, we've supported the Aurora Public School's Girls Tech Camp for four years. Entering its tenth year, the Girls Tech Camp serves underprivileged sixth-grade girls in Aurora, Colorado. (Read about the 2019 Girls Tech Camp here.)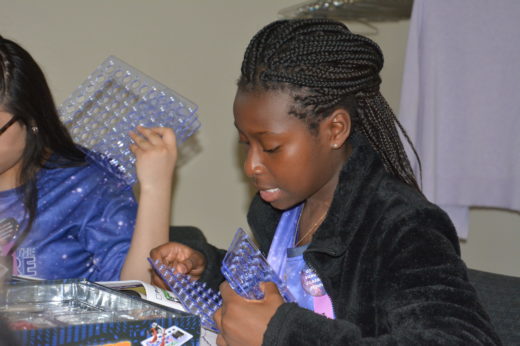 The Girls Tech Camp does a lot to teach these sixth graders essentials around Science, Technology, Engineering & Mathematics (STEM). The Camp uses workshops to explore a number of topics:
Coding
3-D Design
Circuitry
Virtual Reality
And More
The girls get to actively build snap circuits, tinker with robots and use 3-D printers. The Girls Tech Camp also connects these students with female tech leaders and alums of the program.
The Girls Tech Camp has helped many young women take that first step toward realizing a dream of working in a STEM-related job.
---
Looking Forward
While we collectively work to solve for the coronavirus, we should always look for the good news around us. It's easy for us at MeetingOne, as we have an amazing group of women to inspire us!
The future belongs to us all, and we're excited to be a leader in technology – and in creating opportunities for women!
Learn more about MeetingOne! 


---
If you're interested to learn about events connected to International Women's Day, use this link to find events near you! (There are events happening all month long!)