---
It's common for businesses of any size to assume employee training and learning should be a one-size-fits-all situation. But this is an attitude that fails to recognize 2 things:
Personalized learning can be more effective.
Personalized learning can easily be achieved with the right corporate LMS.
Personalized learning asks the question, "What do learners actually want to learn?" and works from that starting point. For the most part, we've seen personalized learning played out in education. And there are plenty of indications it works. In many of the studies I've seen, technology was at the core of personalized learning.
---
But can personalized learning really be made to fit business needs? Where schools only have to focus on a few hundred students – and often only a few dozen in individual classes – a large enterprise may have thousands if not tens of thousands of employees who need training.
Any possibility of transforming one-size-fits-all into personalized learning must come back to the tech companies use. In this blog, we'll explore the best strategy for extending personalized learning across an enterprise using a corporate LMS.
(Spoiler Alert: While many LMSs have made personalized learning more feasible, we've found one that stands out: Adobe Captivate Prime.)
---
Making Personalized Learning Enterprise-Wide a Reality
Turning your LMS into a personalized learning factory is a multi-tiered process. The best strategy accounts for 3 factors: Learner profile, learning environment, and learning paths.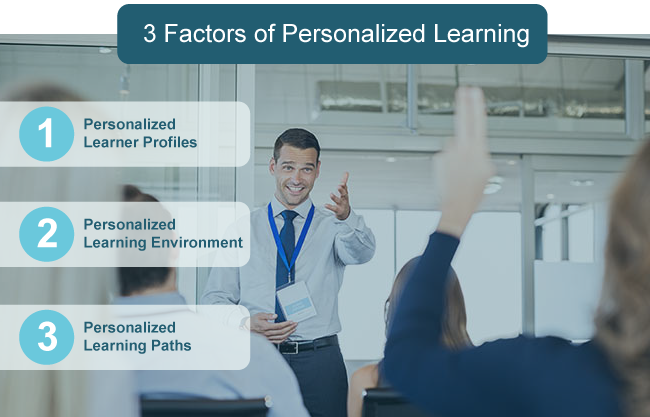 Personalizing these factors can be done successfully with the right LMS. Let's first consider these 3 factors in more detail.
---
Personalized Learner Profile
The most basic formulation of a learner profile is an up-to-date record on a learner. Learner profiles are important because they track skills and knowledge acquired.
These profiles can consist of:
Name
Email
Job title
Manager name
Others may incorporate existing and acquired skills.
When we consider this in the context of an LMS, the changes over time are what really matter to the profile. The profile needs to register the courses taken automatically and skills acquired. Such a process ensures the profile is personalized to the learner. This is critical for tailoring learning paths, discussed below.
As Andy Schermuly points out, there are a great many benefits to a solid learner profile, and the value often extends beyond the workplace.
---
Personalized Learning Environment
A personalized learning environment adapts to the needs of a learner, based on how they learn. Learning is always a big undertaking in the enterprise setting. It's a bit much to ask businesses to develop unique learning plans for each employee.
Personalization can still be achieved. It comes back to one thing in an LMS: The learner dashboard. First of all, the dashboard of an LMS is what learners always see first after they log in. Secondly, these dashboards serve as a hub for all of their learning activities. So, it makes sense the learner dashboard provides a good stand-in for a personalized learning environment.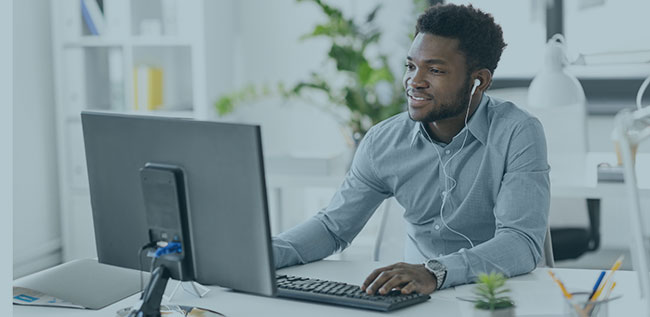 The fact is the dashboard for specific LMS platforms is only centered around courses a learner needs to complete. That's no fun! Feels a bit too "one-size-fits-all."
An LMS should make better use of the learner dashboard. It should highlight things besides coursework. How about skills acquired? Or, content that may be valuable to a learner but not in the course they are on?
---
Personalized Learning Paths
Rather than conceive of learning as a straight line, taking a learner from point A to point Z (with stops at B, C, D, etc.), personalized learning is interested in learners' goals. That path may meander a bit more, going from A to J to B and working to Z eventually.
LMS platforms are ideal for creating custom paths…assuming two things:
Learners have some say in what they learn.
The paths are adaptable to learner successes.
Learning paths need to be flexible enough to adapt to learner interests. Let's consider an example. I may be in marketing, but I dabble in competitor research. So, I decide to take a more course that covers the more technical sides of Adobe Captivate Prime. This choice should affect my virtual learning path(s), and what classes are recommended in the future.
An LMS that can do this is successfully accounting for my interests is one that will meet personalization needs.
---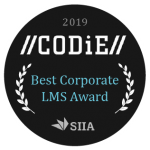 Now that we know the ingredients for success let's consider the LMS that SIIA awarded 2019's CODiE for Best Corporate LMS: Adobe Captivate Prime.
.
---
Adobe Captivate Prime's Approach to Personalized Learning

Generating Learner Profiles
The process is quite simple in Captivate Prime. Users can be uploaded in bulk, added individually, or allowed to register themselves. Let's consider a learner who is individually added.
Their profile is relatively simple. They have administrators associate a name, job title, and manager with the learner.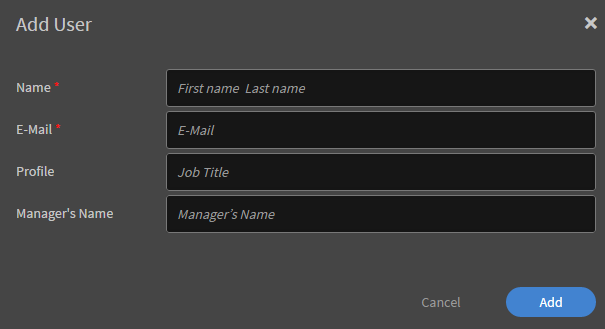 Learner profiles grow more robust in Captivate Prime as people complete skills and courses. Badges, skills, and points are gained with successful course completion.

These additions to the learner profile help shape their personalized learning environment and paths.
---
Personalized Learner Dashboards
Captivate Prime is all about creating spaces unique to learners. Every learner who enters the platform goes right to a dashboard tailored to their activities and successes.
Every Captivate Prime dashboard displays the following:
Skills Assigned & Skills Acquired
Badges & Points
Pending Courses
Recommended Learning
Learning Calendar
That's what we're talking about when we say they take personalization seriously. The dashboard doesn't just display completed and pending courses. It also shows off the skills learners accomplish, and the badges received as a result!
It's easy to keep track of course completion deadlines as a learner. Under "My Learning," Adobe Captivate Prime presents a circular graph that compares 3 categories: Overdue (Red), Nearing Deadline (Yellow), and Safe Deadline (Green). By selecting any one of the three, information about courses in that category will appear.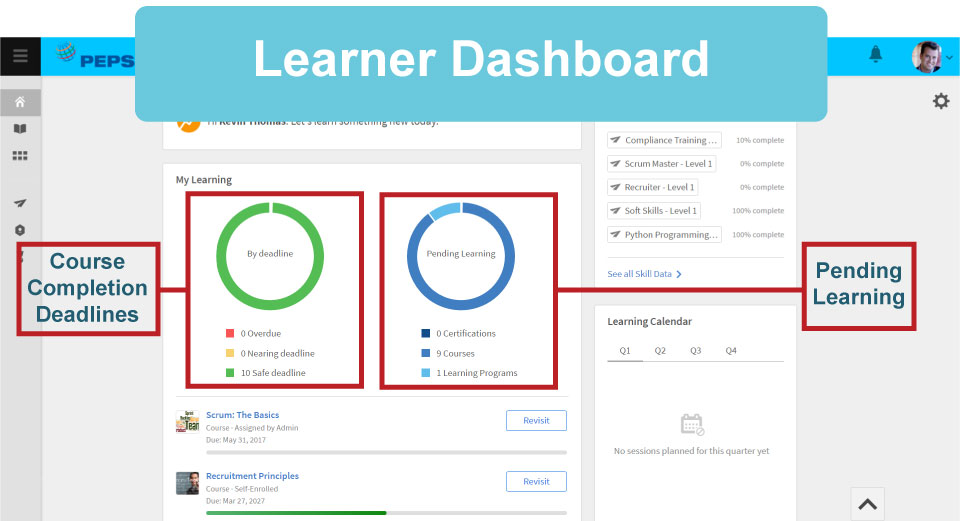 A similar graph displays a breakdown of pending learning. It shows the certifications, courses, or learning programs available to a learner. Click one, and a learner will get the info they need.
Courses that are underway or on the docket appear just below these graphs. By simply selecting "Visit," a learner can jump into a course. Like we said above, Adobe Captivate Prime is all about making things easy for learners. 
---
These dashboards are entirely customizable to each person. Each module can be placed wherever a learner prefers using drag-and-drop functionality. All a learner has to do is click the gear on the right side of the screen then reposition the items. Once done, they select a checkmark that will appear where the gear was, and the dashboard will stay locked in that configuration.
I placed the "My Achievements" and "My Skills" modules at the top. Reminds me of the value I'm getting out of my coursework. (Learn more about badges and gamification below.)
---
The recommended learning is based on an algorithm that sorts through learning content and picks topics relevant to a learner.
Adobe Captivate Prime also made the dashboard engaging by adding elements of gamification. Courses can be associated with badges and points earned. Upon completion of a course, a learner can receive a badge and/or points. The badges appear on the learner's dashboard, and the points are tallied over time.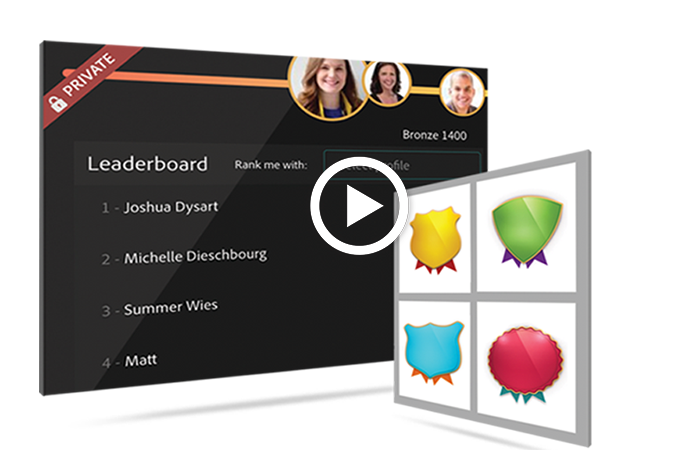 To further enhance this gamification experience, points learners acquire are ranked against other learners. You got it: A healthy amount of competition. Learners are incentivized to complete courses and learn skills so they can claim bragging rights as the points leader in their team or department. The gamification element of Adobe Captivate Prime is just another example of how the platform makes learning fun!
---
Personalized Paths
Where Captivate Prime really stands out in terms of personalized paths. Their stated intention is to make "training materials easier to get to, more useful and engaging, and to help you better understand the skills and knowledge your organization thinks is valuable for you."
While the admin can define paths for learners in any LMS, Captivate Prime takes personalized learning paths to a new level. Several factors can determine these paths.
First of all, Learning paths can be triggered by changes in the user database system. Admin can set up an FTP Overnight. The FTP will scan the database. Any time after the FTP is in place, changes to the database will trigger learners placement in learning programs.
This is great for new hires. Every time you add a new employee to the database, they will automatically be registered in a learning program (a set of courses intended to achieve a learning goal). You can set them to complete all the courses that introduce them to the company. It's a beneficial system of automation. 
Admin can also enroll learners in courses or certificates manually. All it involves is going to the course or certificate desired and hovering over the three dots in the bottom right corner. The option to enroll learners will appear. An administrator can see who's already enrolled in a course. From there, they can enroll more learners by selecting "Enroll Learners."

They then choose the instance and create a list of learners they wish to include. What's nice is that an admin can also exclude learners. So, if they want to enroll a group, they still have the option to remove those who may have already passed the course.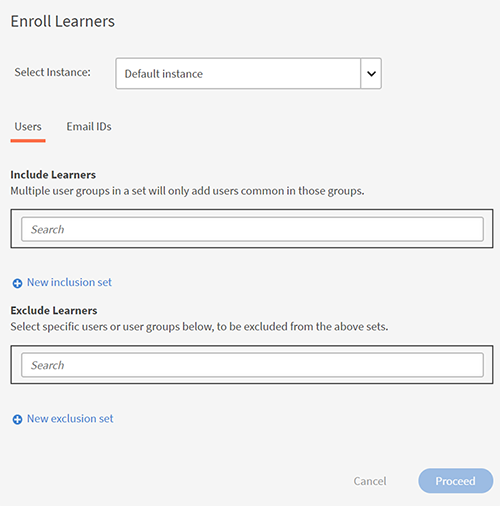 This is the one-size-fits-all part of the Adobe Captivate Prime's learning paths.
---
Administrators aren't the only group able to enroll learners. Managers are also given this control. If they find a course they think would benefit someone on their team, they can get them signed up quickly! The process is basically the same as above, there are just limitations on who can be enrolled.
---
Finally, we come to learners' control over their learning paths. Learners can enroll in courses of their choosing. They select "Courses" in the left pane or search courses by keywords. Filters can be applied, too. Course options will then appear.
The effectiveness of the program is available to learners, which helps inform their decisions. (Course effectiveness is calculated by factoring learner and manager feedback with quiz scores.) When a learner finds a course they are interested in, they can enroll – and enrollment is immediate!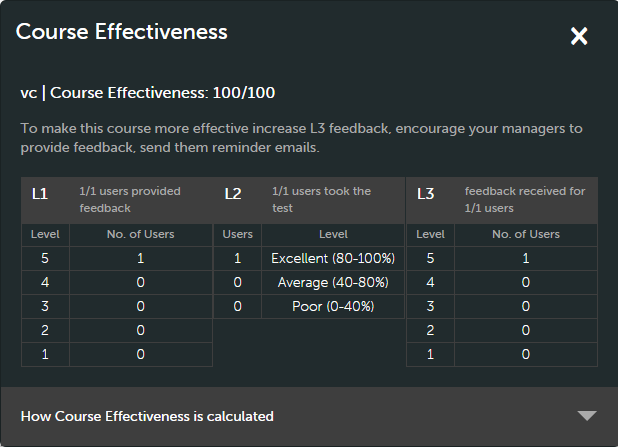 Note: Learners can download all courses for offline completion. The flexibility to complete courses on the go is huge for the modern learner.
Learners' searches and selections will then factor into future recommendations Captivate Prime offers. As a result, learners are presented with the personalized learning they so desire!
---
Conclusion
Personalized learning is a powerful way to get learners more engaged with the materials sure to help their work. The more employees feel they are getting value from their education, the more likely they will keep up with course work.
While it might seem daunting to roll out personalized learning across an enterprise, the answer lies in technology. The right LMS can do all the work for you!
---
Now that you've seen how Adobe Captivate Prime fares on the front of personalized learning, why not get the fullest overview of the platform? Captivate Prime is lassoing awards by the handful, and they were just named a G2 leader!
Learn more about how personalized learning fits into the broader platform!