---
MeetingOne has long worked to serve customers' needs before they arise. One of the steps we've taken is to make it simple to increase the capacity of your audio rooms on a per-need basis.
Here, we will discuss the two options you have for making a reservation to increase the capacity of your audio rooms. 
---
Placing a Reservation in OAM
As a MeetingOne Audio customer, you have been given access to our Online Account Management (OAM) portal. This portal holds a great deal of value. You can access reporting information, define audio line settings and security, and add contacts to our online directory.
OAM also allows you to place your reservation. The process is quite simple. A quick three-step process!
#1. Login to OAM
You should have received credentials for OAM when you became a client of MeetingOne. Input your username and password in the form on the login page.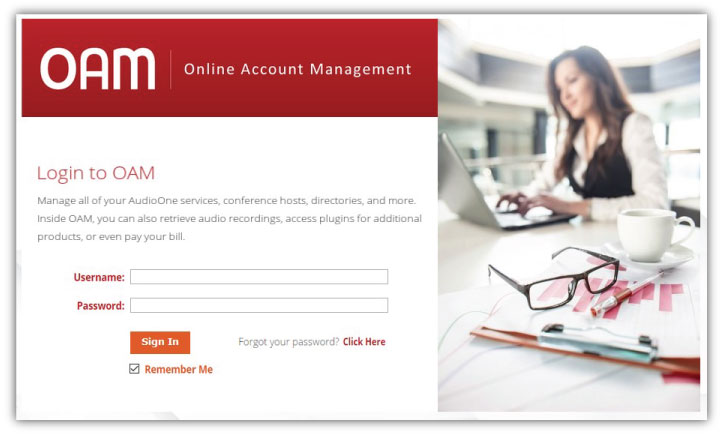 ---
#2. Select "Reservation Request"
Once you are on the OAM dashboard (Home Tab), you will see a column of buttons to the right. At the top, you'll see "Manage Directory."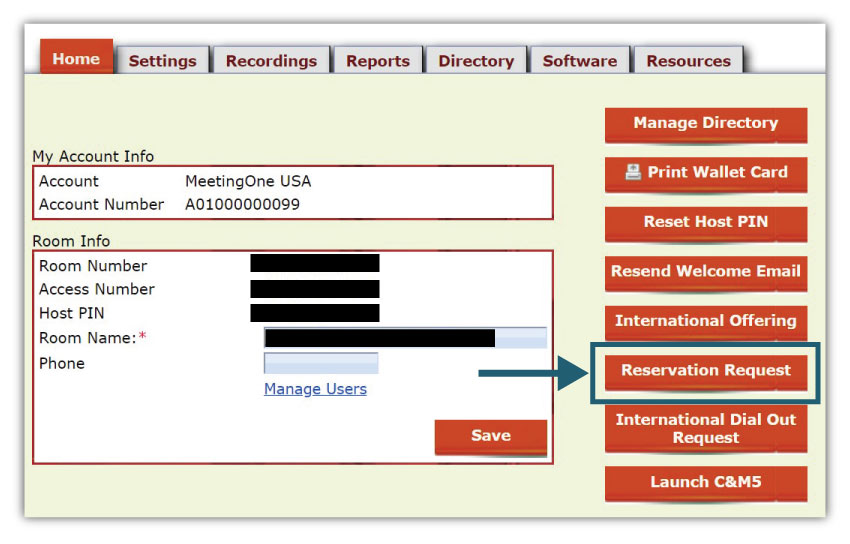 Scroll down to then select "Reservation Request."
This will take you to our Reservation Portal.
---
#3. Complete the Reservation Form
When you've reached the reservation portal, you will see some instructions and reservation requirements at the top. Please be sure to review the information.
Once you've read through everything, scroll down to the Reservation Request form. Have your audio conference room number handy. You will also be required to input the length of time and reservation capacity required.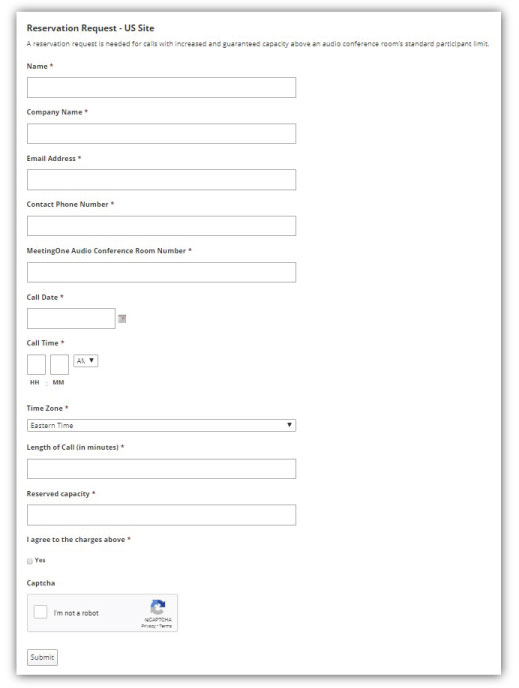 Helpful Hint: You can find your audio conferencing room info on OAM Home tab. Look for: "Room Number."
---
Please be aware there are additional charges with reservation calls. The charges are outlined at the top of the reservation form.
---