---
MeetingOne has done it again!
Adobe Connect remains one of the preeminent web conferencing platforms on the market, and by far the best for eLearning. The solution is ideal for online training and webinar use cases, and countless users also enlist the tool for their online day-to-day or high touch meetings.
A huge part of Adobe Connect's success can be attributed to their extensive Partner Ecosystem. Dozens of companies have come together to resell and enhance the Adobe Connect solution. Every year, Adobe Connect recognizes the Partner who most embodied their commitment to excellence.
And so, it comes as no surprise that MeetingOne was named 2018 Adobe Connect Partner of the Year! It was the 2nd year in a row MeetingOne received the award, and the third time in only the past 4 years!  We couldn't be happier about Adobe Connect's recognition, but we couldn't have done it without the hard work and dedication of our teams – and above all, our customers.
Continue reading to learn what MeetingOne's CEO, Sophie Lal, has to say about the special year that was 2018.
---
2018: A Year in Review
A Letter from MeetingOne's CEO, Sophie Lal: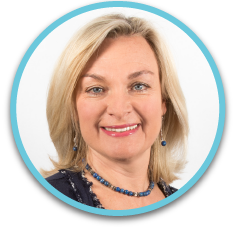 After receiving Adobe Connect Partner of the Year for the second year in a row – and for the third time in the last four years – I am absolutely thrilled. My pride in the MeetingOne teams could not be bigger as through 2018 I saw them meet each new challenges head on and strive to gain and strengthen the trust of our customers.
This year, we grew as both a company and a team. In this blog, we'd like to take the time to reflect on the challenges we faced and obstacles we overcame in 2018, a feat this team took on with a unified mission: To bring our customers trusted technology and solutions that help them achieve their big ideas!
In essence, I believe that is what being Adobe Connect's Partner of the Year is all about: Understanding how to come together to use our passion to achieve something incredible. Our success is a mirror to our customers' success, and it brings us such pride to be recognized and know we're on the right track
.
---